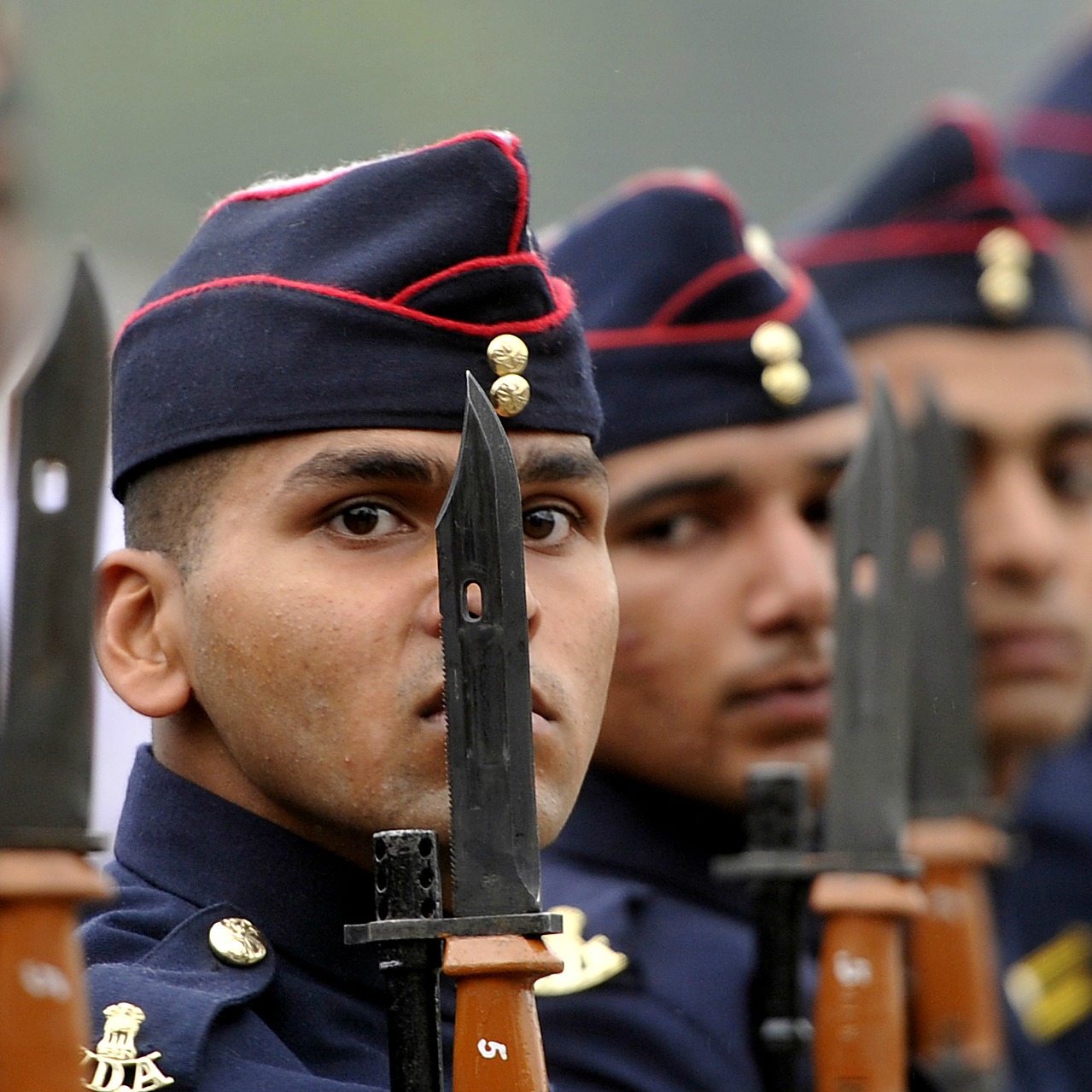 Pic courtesy: DNAIndia.com
I recently witnessed the Passing Out Parade at the National Defence Academy. It was a long cherished dream of mine to get into NDA and it has always remained one of those regrets in life, though I don't know if I'd have made it past the interview round or the 3 year course itself. Sitting there, watching the cadets march in unison and remembering some of the stories I had heard from friends in the Army made me reflect upon the efforts that these institutions put into making a Gentleman/Lady and an Officer out of every callow starry-eyed young gun that enters their hallowed precincts. From physical fitness to academic rigour to instilling values to carrying yourself - everything is looked at and the results are there for everyone to see.
And yet, when the base level is already so high, I know someone who exceeds the base level of completeness of an Army officer by a yard or two. He has won a gallantry award for showing unparalleled bravery with scant regard for his own life; is one of the best quizzers and quiz hosts that I know; is an expert on everything to do with a neighbouring country; follows a childhood passion of collecting autographs of celebrities to really epic levels; is a serious philatelist; encourages caricaturists and artistes with special talents all over the country and is also a magician!
What this means is that there is never a dull moment with him. He will always have a story to tell. Just in case he is with kids who don't yet appreciate his photos with Nobel winners and Heads of state, he can keep them engaged with simple magic tricks, of course, delivered with the style and panache of a P C Sorcar himself! He can be engage with you at whichever level/age you are.
I strongly believe as a member of society, it is one's responsibility to take every possible step to make the time someone spends with you or the interaction someone has with you to be interesting, enjoyable and valuable for the other person. Of course this is further true if you are an organization. If you exist, you better make the world a more valuable place.
With me, I feel it's usually my knowledge that makes the interaction valuable for the other person. That's what reading a lot and retaining it helps me with. I'm trying to increase the hobbies/ interests that I follow so that I learn more and am able to share more insights.
What makes you interesting? How do you make the time your friends, family, colleagues spend with you more valuable? Are you taking any steps to uplevel the conversation?